Excellent Drive It Day
MG Northumbria & NECPWA North East put on an excellent showing last month to mark the Federation of British Historic Vehicle Clubs' Drive It Day.
MG Northumbria member Dave Stokoe told CMM: "53 cars assembled at The Linskill Centre in North Shields with a fantastic varied selection of classic cars for the 100 mile drive to celebrate Drive It Day on April 24. The drive took in some of the Northumberland coast line before heading inland through country lanes to the mid-way coffee and scone stop at Wheelbirks Farm and ice cream parlour.
"After a good chat with old and new friends we set out on the second leg which took us around some wonderful roads with fantastic scenery with a quiz on route, we ended the run with a fantastic (late) lunch at the White Swan in Dinnington".
"The winners of the quiz were Terry & Katie Hammond who were presented with a trophy by George Dalgano, who organised the day with wife Eileen; a great day was had by all!"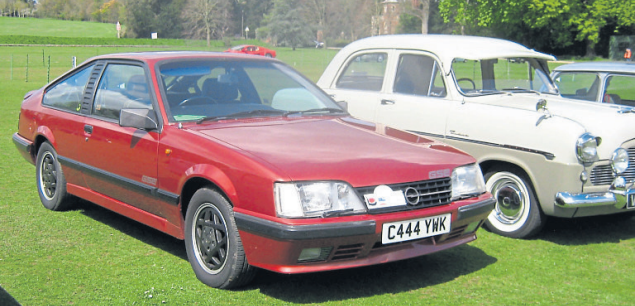 -
Keith Brooks of the Autobahnstormers Car Club sent this picture of his Opel Manta (above), just one of 360 vehicles which attended a Drive It Day run through the Essex roads from The Museum of Power in Langford, Maldon to Audley End House in the north of the county. The event was organised by the Charity Classic Vehicle Club and Keith told CMM: "It was a very enjoyable day and I will definitely be doing one again next year!"
__________
from p. 13 of issue 326, May 2016
Subscribe now - www.classicmotor.co.uk